Skip to content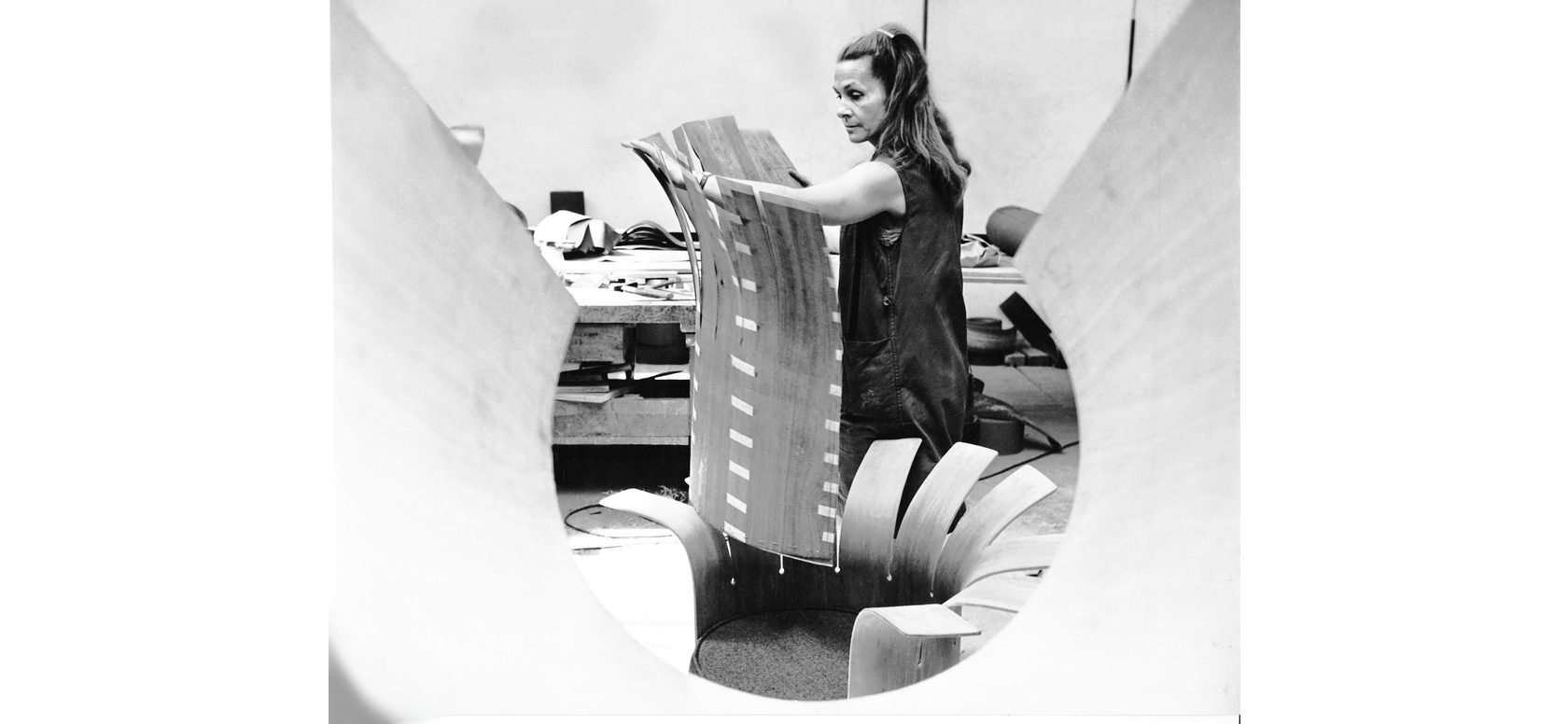 Re-edition Tulip, design: Teresa Kruszewska
The TULIPAN armchair was created as one of the elements of the set of leisure furniture designed in 1973 by Teresa Kruszewska for the competition announced by Zjednoczenie  Przemysłu   Meblarskiego [the Union of Furniture Industry] and Związek  Artystów Plastyków [the Association of Fine Artists] in Poznań.
At the post-competition exhibition MEBLE  '73, the project received the Highest Special Award for the implementation of prototypes at the Bent Furniture Factory (now FAMEG) in Radomsko.
The cup-like, organic form of the armchair was the result of Teresa Kruszewska's work on the plastic capabilities of plywood, which she had already begun in the 1950s. But don't be deceived by this painting-like and very visual form of the armchair. In her projects, Teresa Kruszewska had always focused on people, on the relationship that the furniture creates with the recipient-user.
She had never been carried away by visual fantasy, and utilitarian value and ergonomics had always stood in the first place.
This unusual sense of form and simultaneous conscious thinking about aesthetics and proper construction, characteristic of the designer, is the influence of famous Polish designers associated with Spółdzielnia Artystów [the Cooperative of Artists] "Ład" and Alvar Alto.
"The Finnish solutions fascinated me: simplicity, naturalness, the accuracy of solutions, functionality, and all this for the sake of a child, an adult, an old man." – Teresa Kruszewska, interview for Wysokie Obcasy (26.02.2012)
Teresa Kruszewska (1927-2014) Polish interior designer, furniture designer, academic lecturer, professor at the Academy of Fine Arts in Warsaw, one of the leading representatives of Polish utility design after World War II.  The furniture designed by her, including the TULIPAN armchair, are in the collections of the National Museum in Warsaw, the National Museum in Poznań, as well as the VITRA Design Museum in Weil am Rhein in Germany. For many years, the designer was associated with the Bent Furniture Factory in Radomsko, where many prototypes of furniture designed by her were created.