Skip to content
Design: Pawlak & Stawarski
A series of seats designed for contemporary restaurants and food courts, which will also fit into any contemporary home interior. Entirely made of variable thickness plywood, which is a combination of modern elegant design with advanced wood bending technology. The change in thickness used in the seat and in the legs of the chair adds lightness, revealing thin edges while providing a strong structure. Soft, flowing lines of the seat give it a fashionable and friendly character. The seats are available in several versions: without upholstery, upholstered seat only or completely upholstered.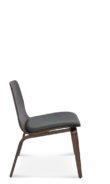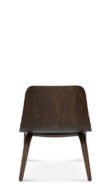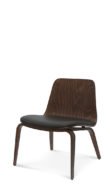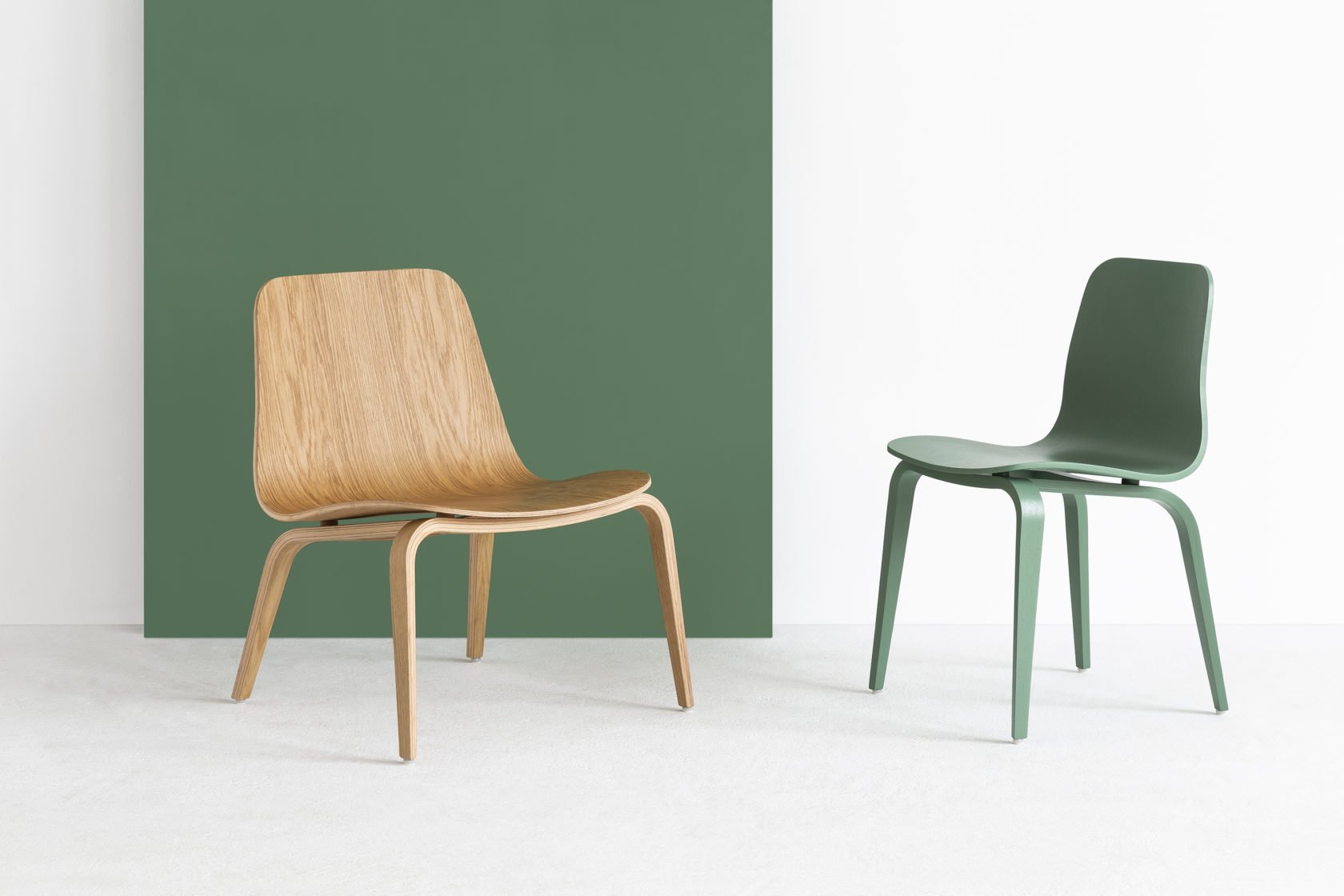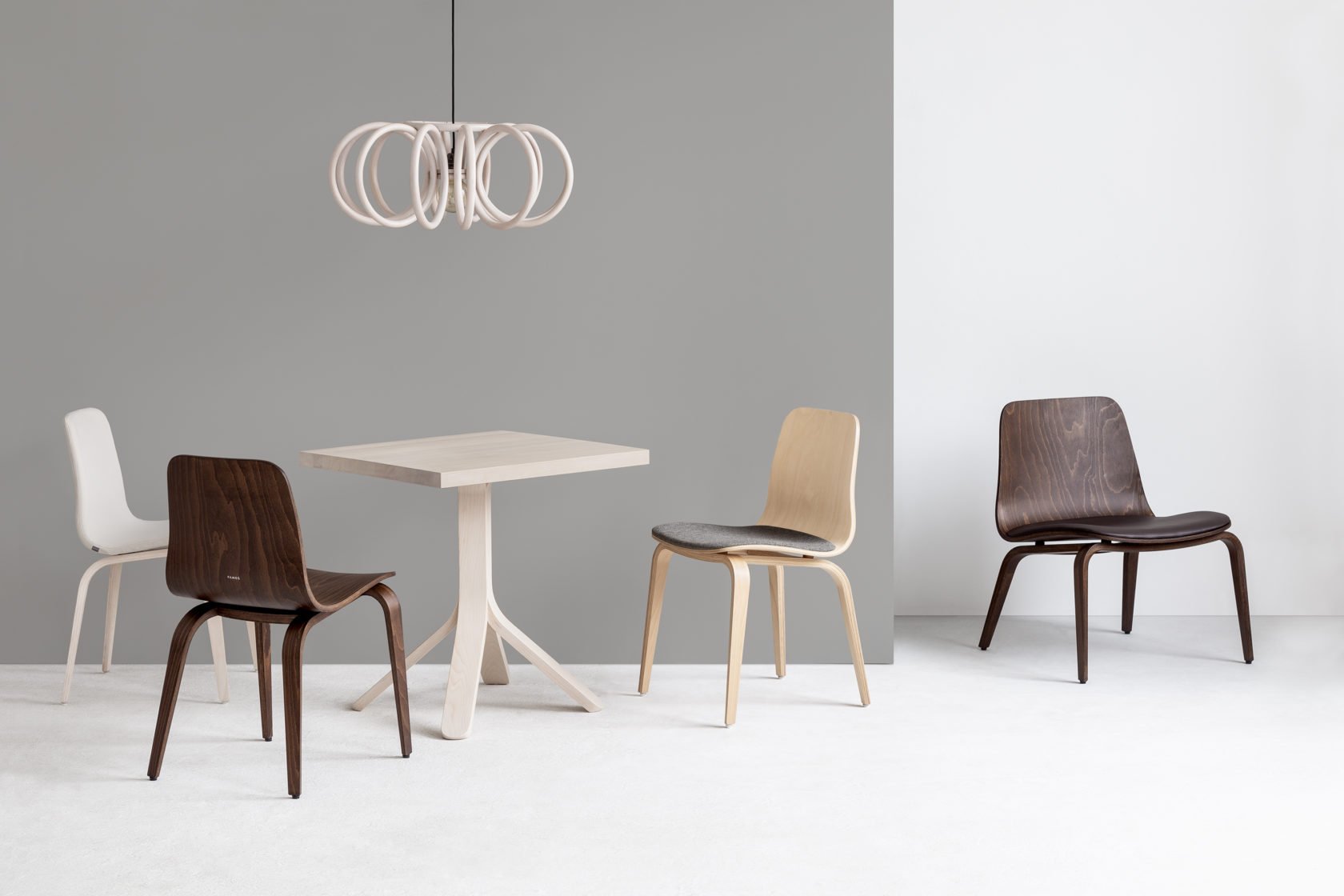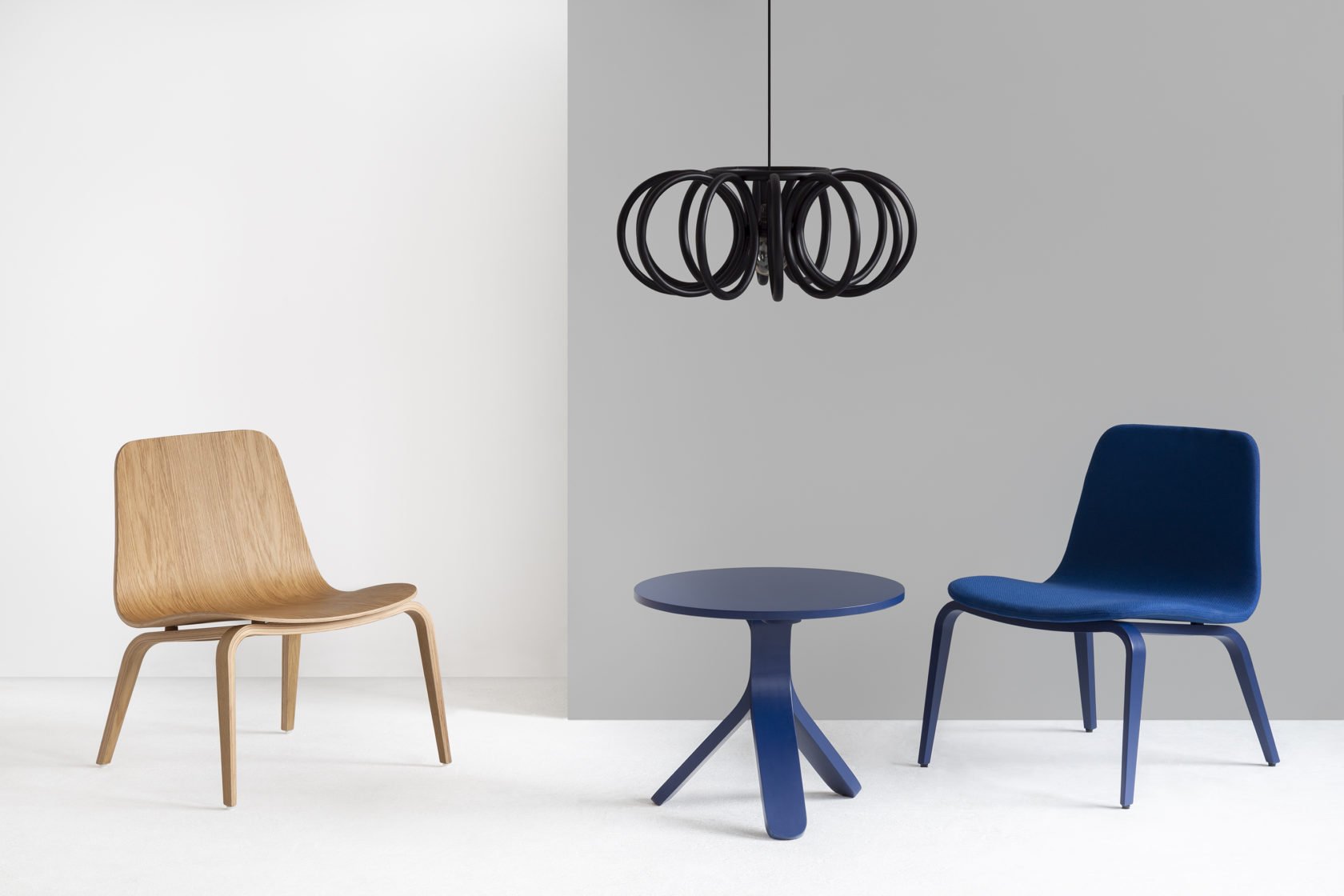 Brak wariantów dla danego produktu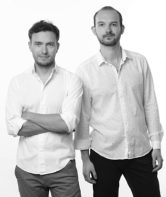 Bartłomiej Pawlak & Łukasz Stawarski
Both graduated from the University of the Arts in Poznań with a degree in Industrial Design and have stayed on as academic staff at their alma mater. Owners at the PAWLAK & STAWARSKI studio, they produce projects in industrial design, furniture design, graphics, interiors and exhibitions. In their work, they combine different personalities and individual experiences. Their projects are set apart by the originality of their solutions and great attention to function and detail. They have received numerous awards for their work both in Poland, and abroad.
More about the designer
Wood finishes | Standard beech

Natural beech 01

Honey 02

Rustical 06

Milky walnut 07

Walnut 04

Cognac 05

Dark walnut 08

Wenge 09

Black stain 10
Wood finishes | Premium beech

White washed 03

Antique white 29

Antique oil 15

Yellow stain 13

Red stain 14

Green stain 12

Grey stain 11

White 16

Light green 21

Dark green 22

Burgundy 23

Light blue 19

Dark blue 20

Light grey 17

Dark grey 18

Black 24
Wood finishes | Standard oak

Bleached oak 26

Natural oak 25

Milky oak 27
Wood finishes | Premium oak

Antique oil oaky 37

White oak 35

Black oak 36
Upholstery | CAT A
Etna 38 - fabric
Etna 85 - fabric
Etna 80 - fabric
Etna 48 - fabric
Etna 55 - fabric
Etna 60 - fabric
Inari 28 - fabric
Inari 26 - fabric
Inari 91 - fabric
Inari 96 - fabric
Inari 100 - fabric
Monet 31 - fabric
Monet 68 - fabric
Monet 90 - fabric
Monet 95 - fabric
Monet 26 - fabric

Vintage 200 Natural - eco-leather

Vintage 215 Cognac - eco-leather

Vintage 805 Dark Brown - eco-leather

Vintage 812 Dark Chocolate - eco-leather

Vintage 505 Middle Blue - eco-leather

Vintage 100 Black - eco-leather

Dolaro 3 - eco-leather

Dolaro 9 - eco-leather

Dolaro 13 - eco-leather

Dolaro 10 - eco-leather

Dolaro 17 - eco-leather

Dolaro 18 - eco-leather

Dolaro 19 - eco-leather

Dolaro 12 - eco-leather

Dolaro 14 - eco-leather

Dolaro 15 - eco-leather
Upholstery | CAT B
Braveheart 21 Gold - fabric
Braveheart 24 Sunset - fabric
Braveheart 26 Cardinal - fabric
Braveheart 29 Damson - fabric
Braveheart 03 Teal - fabric
Braveheart 01 Spruce - fabric
Braveheart 33 Navy - fabric
Braveheart 07 Limestone - fabric
Braveheart 10 Shadow - fabric
Braveheart 11 Charcoal - fabric
Braveheart 34 Onyx - fabric
Chopper 503 Gold - fabric
Chopper 315 Fire - fabric
Chopper 303 Magenta - fabric
Chopper 900 Rosewater - fabric
Chopper 905 Nostalgia - fabric
Chopper 002 Passion - fabric
Chopper 001 Purple - fabric
Chopper 601 Chrome - fabric
Chopper 612 Chocolate - fabric
Chopper 200 Black - fabric
Chopper 805 Water - fabric
Chopper 702 Petrol - fabric
Chopper 714 Imperial - fabric
Crown Velvet 19 - fabric
Crown Velvet 21 - fabric
Crown Velvet 51 - fabric
Crown Velvet 49 - fabric
Crown Velvet 09 - fabric
Crown Velvet 42 - fabric
Crown Velvet 41 - fabric
Crown Velvet 46 - fabric
Crown Velvet 05 - fabric
Crown Velvet 35 - fabric
Crown Velvet 30 - fabric
Crown Velvet 31 - fabric
Crown Velvet 37 - fabric
Crown Velvet 10 - fabric
Crown Velvet 03 - fabric
Crown Velvet 01 - fabric
Crown Velvet 52 - fabric
Crown Velvet 56 - fabric
Tokyo T188 - fabric
Tokyo T9 - fabric
Tokyo T3 - fabric
Tokyo T160 - fabric
Tokyo T119 - fabric
Tokyo T4 - fabric
Tokyo T207 - fabric
Tokyo T120 - fabric
Tokyo T118 - fabric
Tokyo T101 - fabric
Tokyo T115 - fabric
Tokyo T2 - fabric
Twice 08 B Pear - double-sided fabric
Twice 08 A Apple - double-sided fabric
Twice 19 B Gold - double-sided fabric
Twice 19 A Mandarin - double-sided fabric
Twice 20 B Canyon - double-sided fabric
Twice 20 A Paprika - double-sided fabric
Twice 21 A Chardonay - double-sided fabric
Twice 21 B Cerise - double-sided fabric
Twice 01 A Griffin - double-sided fabric
Twice 14 B Mushroom - double-sided fabric
Twice 14 A Walnut - double-sided fabric
Twice 24 B Parma - double-sided fabric
Twice 24 A Aubergine - double-sided fabric
Twice 06 B Teal - double-sided fabric
Twice 06 A Beetle - double-sided fabric
Twice 05 B Cobalt - double-sided fabric
Twice 05 A Navy - double-sided fabric
Twice 01 B Silver - double-sided fabric
Twice 02 B Pewter - double-sided fabric
Twice 02 A Onyx - double-sided fabric
Upholstery | CAT C
Diva 10 Navy Blue - fabric
Diva 04 Grey - fabric
Diva 14 Violet - fabric
Diva 15 Dark Green - fabric
Go Uni 61138 - fabric
Go Uni 61140 - fabric
Go Check 61138 - fabric
Go Check 60081 - fabric
Go Couture 60081 - fabric
Go Uni 66136 - fabric
Go Check 66136 - fabric
Go Uni 66139 - fabric
Go Couture 66139 - fabric
Go Uni 67071 - fabric
Go Check 67071 - fabric
Go Uni 68152 - fabric
Go Uni 62071 - fabric
Go Check 62071 - fabric
Go Check 64183 - fabric
Go Uni 65086 - fabric
Go Couture 65086 - fabric
Go Uni 64172 - fabric
Go Uni 60080 - fabric
Go Uni 60083 - fabric
Go Uni 60999 - fabric
Park 19 - fabric
Park 21 - fabric
Park 25 - fabric
Park 28 - fabric
Park 24 - fabric
Park 22 - fabric
Park 23 - fabric
Park 3 - fabric
Park 4 - fabric
Park 10 - fabric
Park 12 - fabric
Step Melange 62057 - fabric
Step Melange 68163 - fabric
Step Melange 68159 - fabric
Step Melange 68120 - fabric
Step Melange 64181 - fabric
Step Melange 65093 - fabric
Step Melange 66152 - fabric
Step Melange 65047 - fabric
Step Melange 64013 - fabric
Step Melange 68118 - fabric

Step Melange 67072 - fabric
Step Melange 66151 - fabric
Step Melange 65018 - fabric

Step Melange 60004 - fabric

Step Melange 61149 - fabric

Step Melange 60092 - fabric

Wool 91390110 - woolen fabric

Wool 2288 - woolen fabric
Wool 2279 - woolen fabric

Wool 2277 - woolen fabric

Wool 95 - woolen fabric

Wool 2014 - woolen fabric
Wool 1037 - woolen fabric

Wool 2151 - woolen fabric

Wool 1026 - woolen fabric

Wool 1000 - woolen fabric

Wool 1001 - woolen fabric

Wool 1003 - woolen fabric

Wool 1040 - woolen fabric

Wool 2153 - woolen fabric
Upholstery | CAT D
Mood 3104 - woolen fabric
Mood 4106 - woolen fabric
Mood 5105 - woolen fabric
Mood 3103 - woolen fabric
Mood 4102 - woolen fabric
Mood 5104 - woolen fabric
Mood 2103 - woolen fabric
Mood 5101 - woolen fabric
Mood 5102 - woolen fabric
Mood 1106 - woolen fabric
Mood 3105 - woolen fabric
Mood 3101 - woolen fabric
Mood 2101 - woolen fabric
Mood 2104 - woolen fabric
Upholstery | CAT L1

Madras K99 - genuine leather

Madras G22 - genuine leather

Madras B29 - genuine leather

Madras K21 - genuine leather

Madras K23 - genuine leather

Madras K70 - genuine leather
Upholstery | CAT L2

Tornado 1000 - genuine leather

Tornado 1014 - genuine leather

Tornado 1013 - genuine leather

Tornado 1017 - genuine leather

Tornado 1020 - genuine leather
Tornado 1040 - genuine leather
Tornado 1022 - genuine leather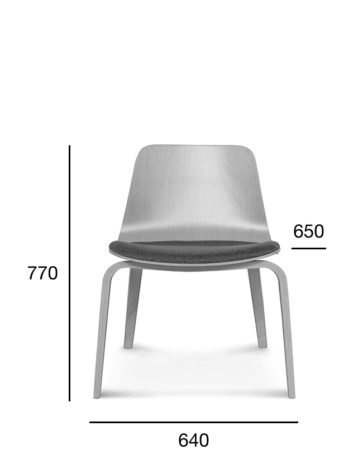 | Position | Value |
| --- | --- |
| Wood (type) | beech/oak |
| Total height (mm) | 770 |
| Total depth (mm) | 650 |
| Total width (mm) | 640 |
| Seat height (mm) | 420 |
| Net weight (kg) | 8,9 |
| Fabric consumption (running meters/pcs) for the width of fabric 1,4 m | 0,51/2 |
| Leather consumption (m² / pcs) | 0,92/2 |
| Quantity per carton box | 2 |
| Dimensions of the carton box | 750x660x940 |
| Volume of the carton box (m³) | 0,470 |
| Loading capacity of the furniture (40 'container) | 102 |