Skip to content
The collection is available for sale at the end of July 2019.
We are delighted to introduce a new club chair designed by London-based design studio Torsten Neeland. The chair is suitable for the contract market as well as for small spaces. Ottomans, coffee tables and an occasional table have been included in the collection in order to complement the entire picture of a setting where it might be necessary to host a large number of guests without visually overloading the space. As a special feature, a serving tray can be added to both small ottoman as well as the occasional table in order to provide hospitality. The dimensions, properties and radii have been carefully selected for the club chair to ensure that it is comfortable yet as small as possible. Torsten Neeland believes that objects suitable for smaller spaces are becoming increasingly more relevant in the metropolitan world where space is so valuable.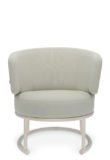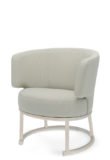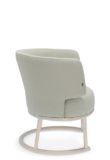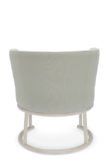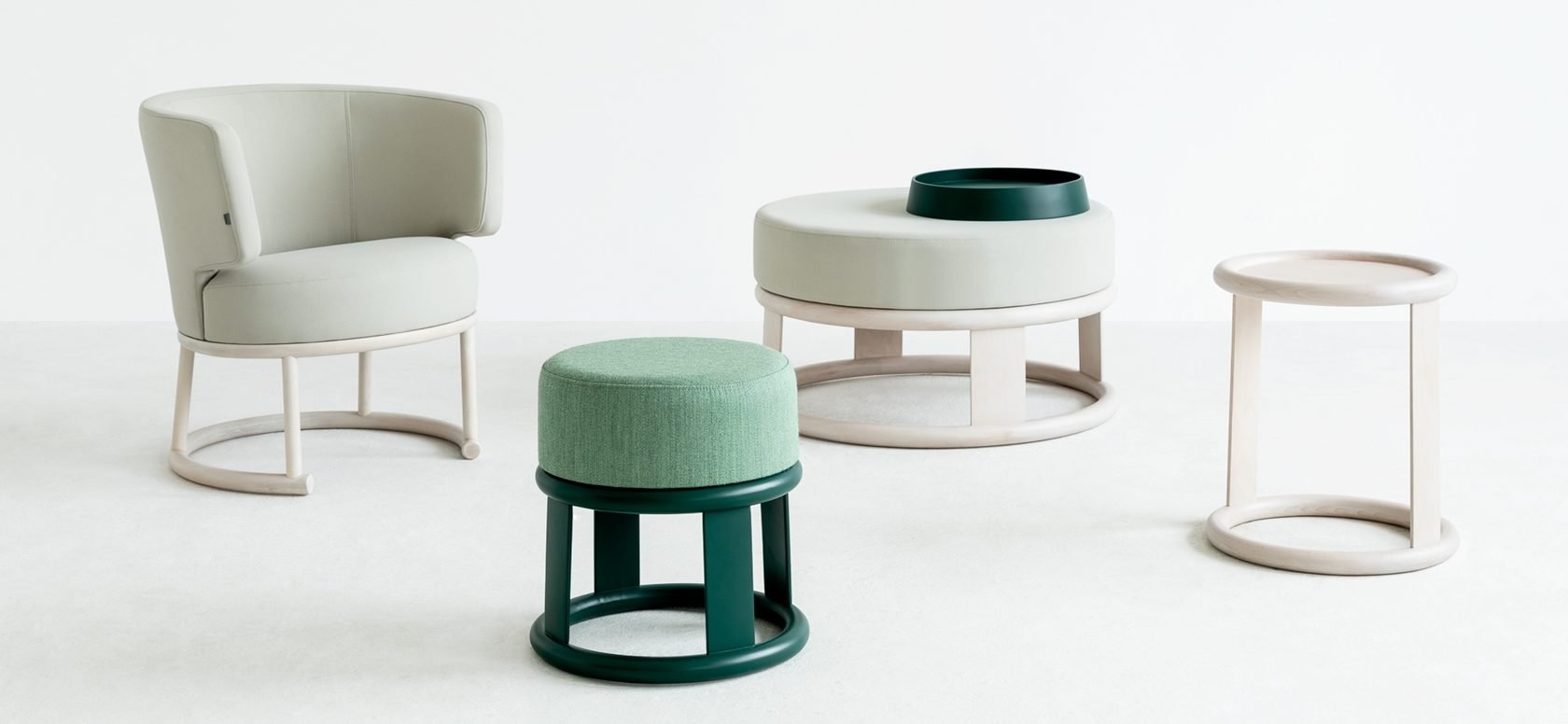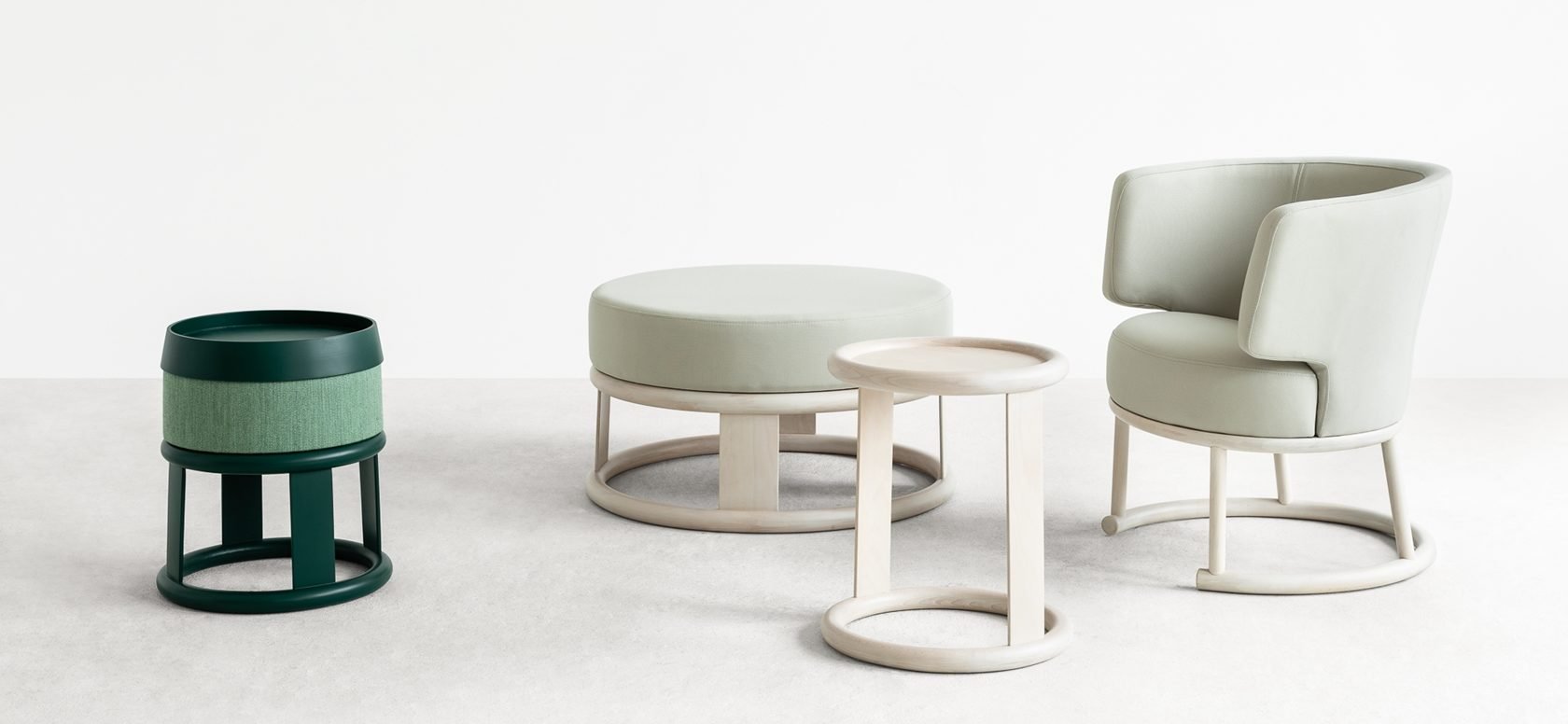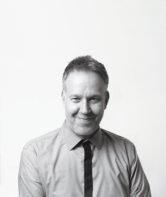 Torsten Neeland
Torsten Neeland studied industrial design at the Hochschule für Bildende Künste in his hometown, Hamburg, before he opened his own studio in 1991. One of the first lights he
designed is the Cut (1991) lamp, which has been part of the ANTA program for 25 years
and is now one of their classics. His wall lamp Tank (2003) consists of a hidden, circular
fluorescent tube, which throws indirect light onto the wall surface. The intensity of the light
and the luminous field can be changed here so that it shines out either soft or bundled.
The Suspended Light (2016) with modern LED technology is one of his current designs, the
side reflectors of which produce different light effects. In the late 1990s, Torsten Neeland relocated to London. Since then, he has been one of the most sought-after German designers, internationally known as "new minimalists". This design approach is also evident in the installation project Urban Nomads, which Torsten Neeland created with the fashion designer
Yohji Yamamoto. It is a counterpoint to the throwaway movement and is an expression
of timeless beauty. All designs, including the wardrobe Urban Normads 1 and 2 (2014), can
be dismantled without screws and tools and can be transported in a space-saving manner.
But the idea behind the objects is not a practical, but an emotional one—because Neeland's
designs are meant to accompany us for years. At an interface between art and technology,
his designs of hybrid furniture were created in limited editions. An example of this is the Hall
Table (2004). A formally reduced wardrobe consisting of a console with four light sources
in its frame, producing an indirect light which illuminates the room in different colors and
acts like a light installation.
More about the designer
Wood finishes | Standard beech

Natural beech 01

Honey 02

Rustical 06

Milky walnut 07

Walnut 04

Cognac 05

Dark walnut 08

Wenge 09

Black stain 10
Wood finishes | Premium beech

White washed 03

Antique white 29

Antique oil 15

Yellow stain 13

Red stain 14

Green stain 12

Grey stain 11

White 16

Light green 21

Dark green 22

Burgundy 23

Light blue 19

Dark blue 20

Light grey 17

Dark grey 18

Black 24
Upholstery | CAT A
Etna 38
Etna 85
Etna 80
Etna 48
Etna 55
Etna 60
Inari 28
Inari 26
Inari 91
Inari 96
Inari 96
Monet 31
Monet 68
Monet 90
Monet 95
Monet 26

Vintage 200 Natural

Vintage 215 Cognac

Vintage 805 Dark Brown

Vintage 812 Dark Chocolate

Vintage 505 Middle Blue

Vintage 100 Black

Dolaro 3

Dolaro 9

Dolaro 13

Dolaro 10

Dolaro 17

Dolaro 18

Dolaro 19

Dolaro 12

Dolaro 14

Dolaro 15
Upholstery | CAT B
Braveheart 21 Gold
Braveheart 24 Sunset
Braveheart 26 Cardinal
Braveheart 29 Damson
Braveheart 03 Teal
Braveheart 01 Spruce
Braveheart 07 Limestone
Braveheart 10 Shadow
Braveheart 11 Charcoal
Braveheart 34 Onyx
Chopper 503 Gold
Chopper 315 Fire
Chopper 303 Magenta
Chopper 900 Rosewater
Chopper 905 Nostalgia
Chopper 002 Passion
Chopper 001 Purple
Chopper 601 Chrome
Chopper 612 Chocolate
Chopper 200 Black
Chopper 805 Water
Chopper 702 Petrol
Chopper 714 Imperial
Crown Velvet 19
Crown Velvet 21
Crown Velvet 51
Crown Velvet 49
Crown Velvet 09
Crown Velvet 42
Crown Velvet 41
Crown Velvet 46
Crown Velvet 05
Crown Velvet 35
Crown Velvet 30
Crown Velvet 31
Crown Velvet 37
Crown Velvet 10
Crown Velvet 03
Crown Velvet 01
Crown Velvet 52
Crown Velvet 56
Tokyo T188
Tokyo T9
Tokyo T3
Tokyo T160
Tokyo T119
Tokyo T4
Tokyo T207
Tokyo T120
Tokyo T118
Tokyo T101
Tokyo T115
Tokyo T2
Twice 08 B Pear
Twice 08 A Apple
Twice 19 B Gold
Twice 19 A Mandarin
Twice 20 B Canyon
Twice 20 A Paprika
Twice 21 A Chardonay
Twice 21 B Cerise
Twice 01 A Griffin
Twice 14 B Mushroom
Twice 24 A Aubergine
Twice 06 B Teal
Twice 06 A Beetle
Twice 05 B Cobalt
Twice 05 A Navy
Twice 01 B Silver
Twice 02 B Pewter
Twice 02 A Onyx
Upholstery | CAT C
Diva 10 Navy Blue
Diva 04 Grey
Diva 14 Violet
Diva 15 Dark Green
Go Uni 61138
Go Uni 61140
Go Check 61138
Go Check 60081
Go Couture 60081
Go Uni 66136
Go Check 66136
Go Uni 66139
Go Couture 66139
Go Uni 67071
Go Check 67071
Go Uni 68152
Go Uni 62071
Go Check 62071
Go Check 64183
Go Uni 65086
Go Couture 65086
Go Uni 64172
Go Uni 60080
Go Uni 60083
Go Uni 60999
Park 19
Park 21
Park 25
Park 28
Park 24
Park 22
Park 23
Park 3
Park 4
Park 10
Park 12
Step Melange 62057
Step Melange 68163
Step Melange 68159
Step Melange 68120
Step Melange 64181
Step Melange 65093
Step Melange 66152
Step Melange 65047
Step Melange 64013
Step Melange 68118

Step Melange 67072
Step Melange 66151
Step Melange 65018

Step Melange 60004

Step Melange 61149

Step Melange 60092

Wool 91390110

Wool 2288
Wool 2279

Wool 2277

Wool 95

Wool 2014
Wool 1037

Wool 2151

Wool 1026

Wool 1000

Wool 1001

Wool 1003

Wool 1040

Wool 2153
Upholstery | CAT D
Mood 3104
Mood 4106
Mood 5105
Mood 3103
Mood 4102
Mood 5104
Mood 2103
Mood 5101
Mood 5102
Mood 1106
Mood 3105
Mood 3101
Mood 2101
Mood 2104
Upholstery | CAT L1

Madras K99

Madras G22

Madras B29

Madras K21

Madras K23

Madras K70
Upholstery | CAT L2

Tornado 1000

Tornado 1014

Tornado 1013

Tornado 1017

Tornado 1020
Tornado 1040
Tornado 1022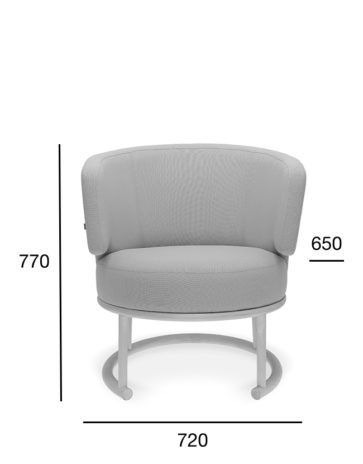 | Position | Value |
| --- | --- |
| Wood (type) | beech |
| Total height (mm) | 770 |
| Total depth (mm) | 650 |
| Total width (mm) | 720 |
| Seat height (mm) | 460 |
| Armrest height (mm) | 740 |
| Net weight (kg) | 16,5 |
| Fabric consumption (running meters/pcs) for the width of fabric 1,4 m | 2,5/1 |
| Leather consumption (m² / pcs) | 4,5/1 |
| Quantity per carton box | 1 |
| Dimensions of the carton box | 750x660x940 |
| Volume of the carton box (m³) | 0,465 |