Skip to content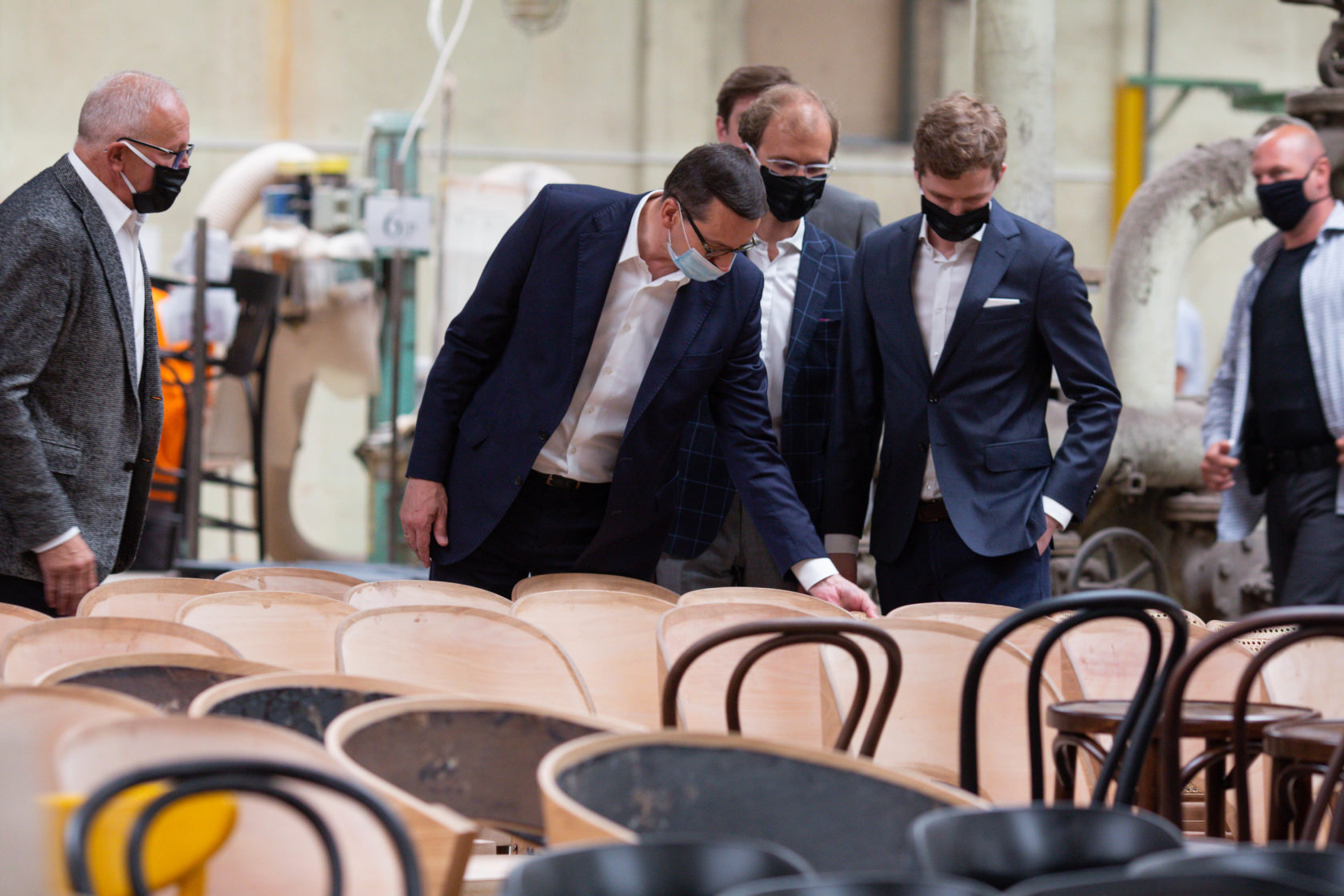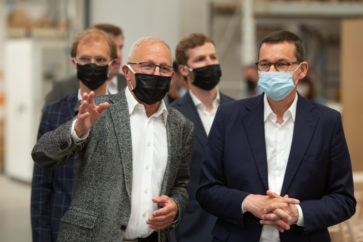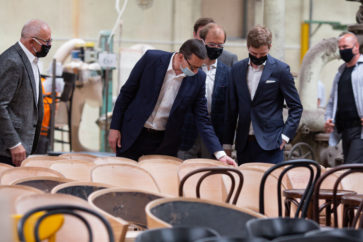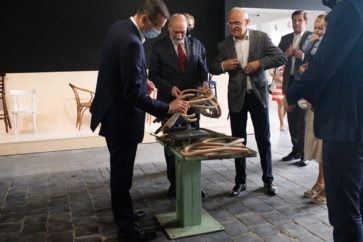 The premiere was shown around the factory by the president of the board Tadeusz Polanowski along with the members of the board Andrzejem i Piotrem Polanowski.
After visiting the factory, Mateusz Morawiecki said:
This is what we need today, that is, the thought that comes from the past, combined with what is so much sought after in Europe and around the world, i.e. modern design and ergonomics.
We know that Poland is practically number one in Europe in the furniture industry. The beauty of this plant lies not only in the fact that it continues the craft traditions from the nineteenth century, but is also inspired by modern models and is able to sell its products to 60 countries around the world.
I congratulate the president and all employees. 
Mateusz Morawiecki ended his visit to the factory in the museum part of the Fameg salon in Radomsko, where he admired the unique collection of traditional, bent furniture forms and the prepared exhibition of old evaporators and beech wood processing machines.