Skip to content
Design: MOWO Studio
The Nino collection is a high chair, table, toy container, high chair for older children and a fence that allows you to separate a children's play area. Thanks to Nino, you can create an aesthetic space friendly to the child's development, supporting his creativity and expression.
The Nino wooden chair is ideally suited to the size of the child. It was designed with preschool children in mind. The characteristic plywood backrest with a small openwork gives a feeling of comfort and safety. The wide apart legs of the chair are stable and durable even with more dynamic play.
The table surface can be additionally protected with a protective coating Forbo Furniture Linoleum. Linoleum is a natural and hygienic material of the highest quality, obtained in accordance with the principles of sustainable development. It is characterized by a matt, pleasant to the touch surface, resistant to dirt and fingerprints.
Your favorite books, blocks or puzzles will find a place in a practical toy chest, this useful piece of furniture will contain a lot of toys in its compartments and will help you keep order.
Nino furniture is made with attention to detail, from natural materials friendly to the child and the environment. Nino will appeal to both children and parents. It's the perfect collection for homes and commercial spaces.
#childrenfurniture #nino #forchildren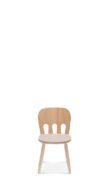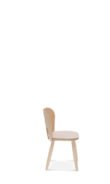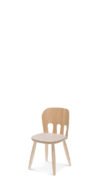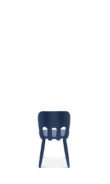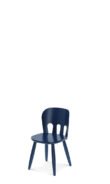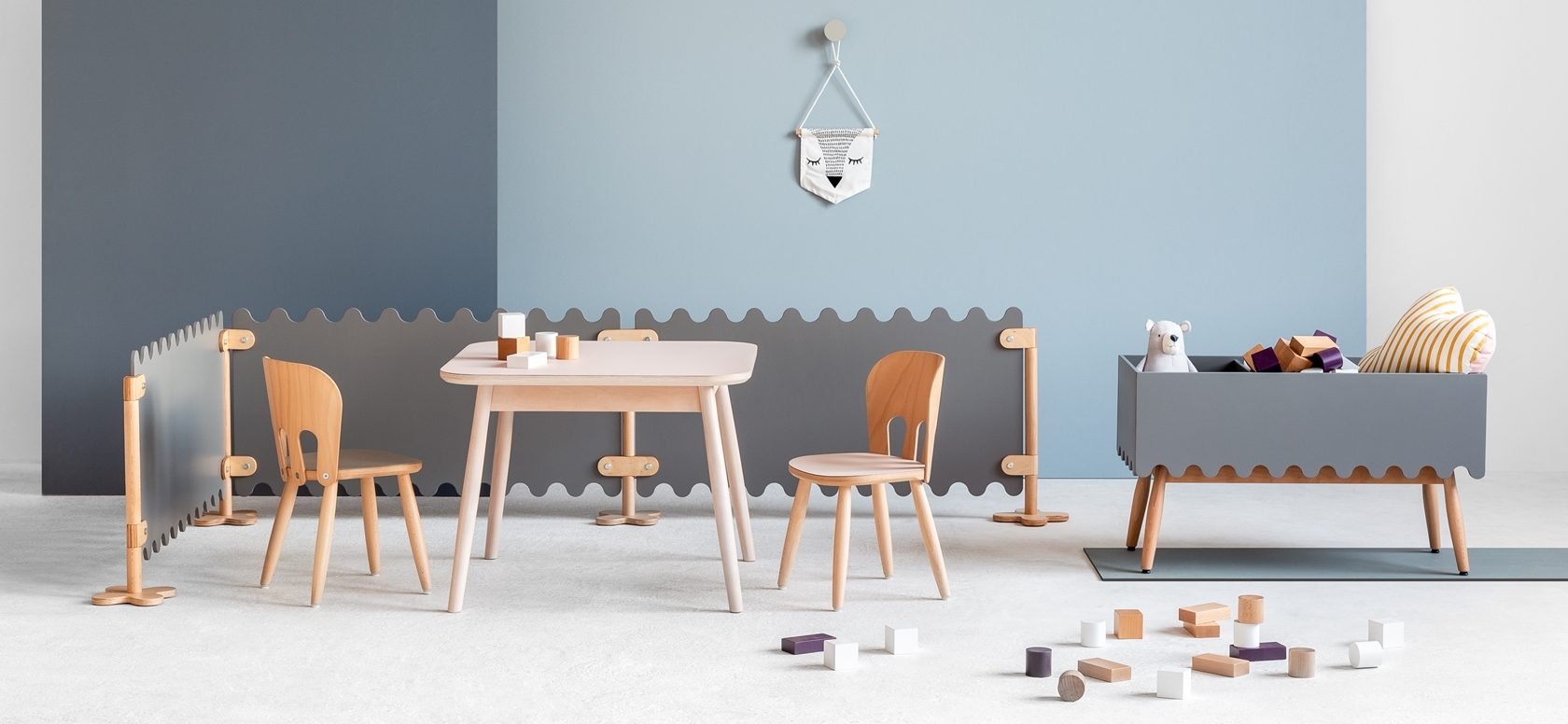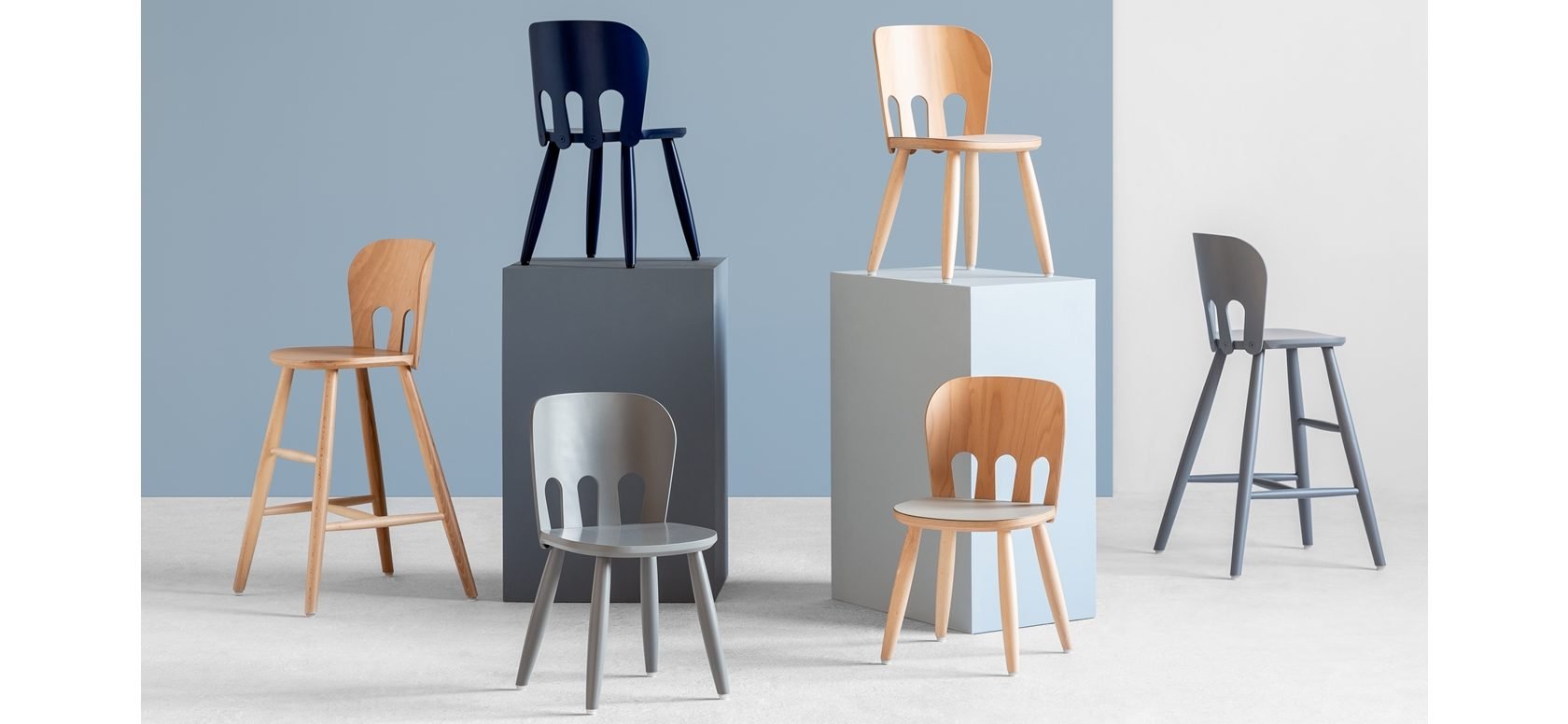 Brak wariantów dla danego produktu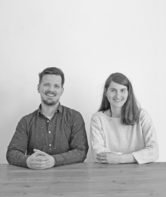 Monika Elikowska Opala, Wojciech Opala
We are a product design studio. We do projects in broadly understood home equipment. We work with various technologies and materials, for example wood, composite stone, plastics. We design bulky objects, such as bath tubs, furniture collections, as well as smaller ones – handles, bathroom air-fresheners. We are interested in different phenomena and activities, ranging from new technologies and materials to traditional crafts. We swear by simplicity. It is our ambition for our designs not to age, but preserve
their appeal and functionality despite the passage of time.
More about the designer
Wood finishes | Standard beech

Natural beech 01

Honey 02

Rustical 06

Milky walnut 07

Walnut 04

Cognac 05

Dark walnut 08

Wenge 09

Black stain 10
Wood finishes | Premium beech

White washed 03

Antique white 29

Antique oil 15

Yellow stain 13

Red stain 14

Green stain 12

Grey stain 11

White 16

Light green 21

Dark green 22

Burgundy 23

Light blue 19

Dark blue 20

Light grey 17

Dark grey 18

Black 24
Wood finishes | Forbo on the seat

Forbo pink

Forbo grey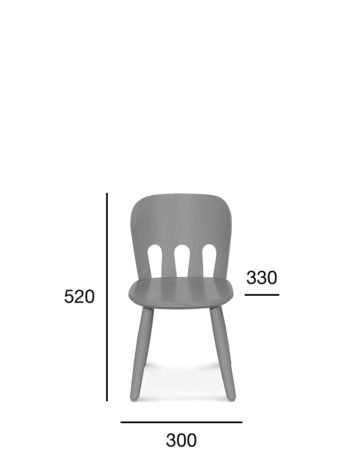 | Position | Value |
| --- | --- |
| Wood (type) | beech |
| Total height (mm) | 520 |
| Total depth (mm) | 330 |
| Total width (mm) | 300 |
| Seat height (mm) | 275 |
| Net weight (kg) | 1,8 |
| Quantity per carton box | 1 |
| Dimensions of the carton box | 350x350x550 |
| Volume of the carton box (m³) | 0,07 |
| Loading capacity of the furniture (40 'container) | 530 |