Skip to content

Natural beech 01

Honey 02

Rustical 06
Milky walnut 07

Walnut 04

Cognac 05

Dark walnut 08

Wenge 09

Black stain 10

White washed 03

Antique white 29

Antique oil 15

Yellow stain 13

Red stain 14

Green stain 12
Grey stain 11

White 16

Light green 21

Dark green 22

Burgundy 23

Light blue 19

Dark blue 20

Light grey 17

Dark grey 18

Black 24

Bleached oak 26

Natural oak 25

Milky oak 27

Antique oil oak 37

White oak 35

Black oak 36
Available table top size: 700×700, Ø700, 800×800, Ø800
Design: Pawlak & Stawarski
The Hey collection is an alternative to tables with a metal base. The collection is made entirely of natural wood. All versions of the tables from the Hey collection are made from one compact. The wide plywood is cut into three or four components of the leg, forming a three-leg base for tables with a round top and a four-leg base for tables with a square top, respectively. The base of the table is an elegant form, and the place of joining the legs into a column is a characteristic detail of this furniture.
Tables can be stained entirely in one color or separately base and countertop – obtaining a diverse character of the furniture.
The idea of ​​the Hey table family is based on a wise, sustainable use of the advantages of plywood bending technology. When producing legs from one mold, we get four versions of the tables.
The Hey table collection, designed for modern restaurants and food courts, will also fit into any contemporary home interior.
#plywood #design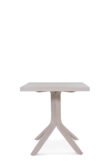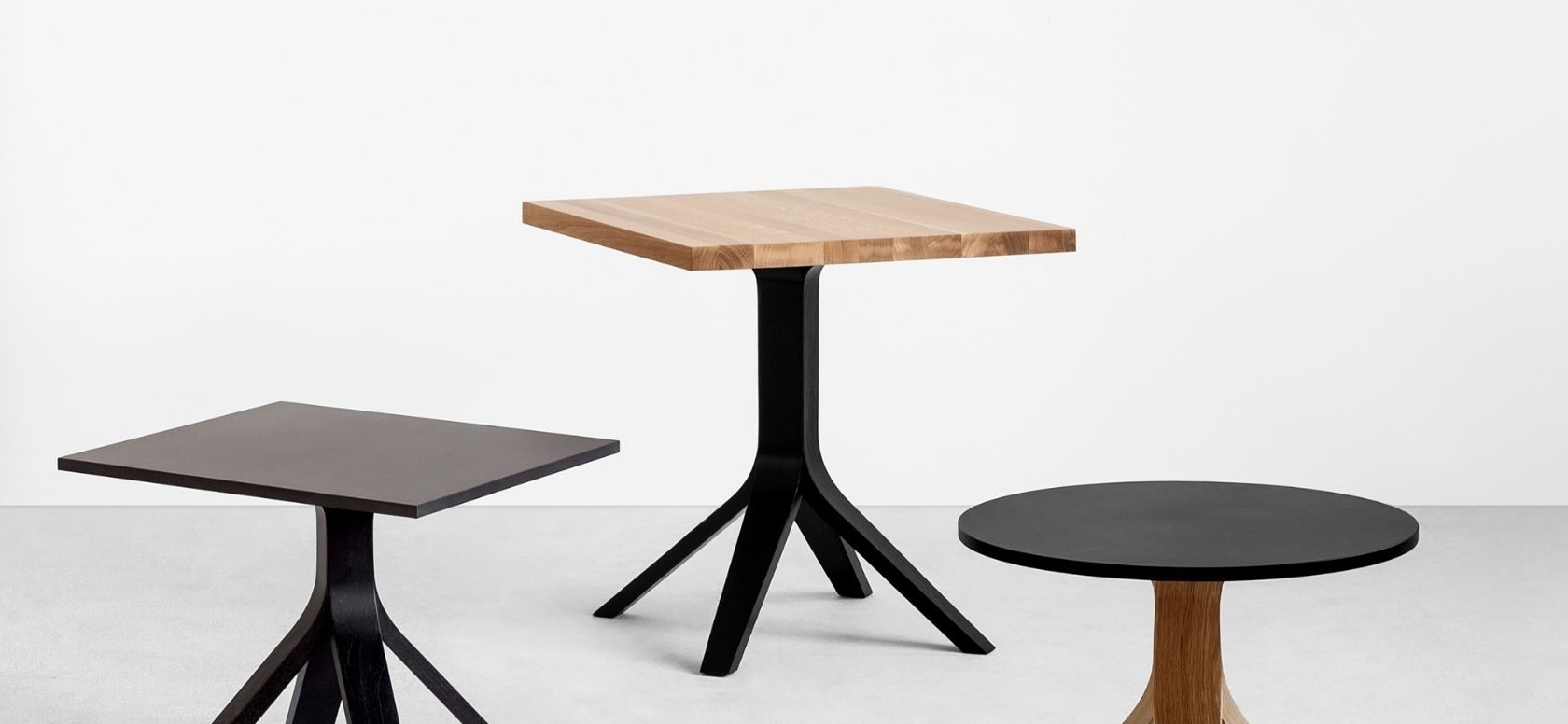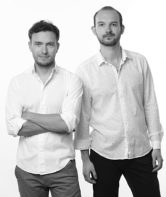 Bartłomiej Pawlak & Łukasz Stawarski
Both graduated from the University of the Arts in Poznań with a degree in Industrial Design and have stayed on as academic staff at their alma mater. Owners at the PAWLAK & STAWARSKI studio, they produce projects in industrial design, furniture design, graphics, interiors and exhibitions. In their work, they combine different personalities and individual experiences. Their projects are set apart by the originality of their solutions and great attention to function and detail. They have received numerous awards for their work both in Poland, and abroad.
More about the designer
Wood finishes | Standard beech

Natural beech 01

Honey 02

Rustical 06

Milky walnut 07

Walnut 04

Cognac 05

Dark walnut 08

Wenge 09

Black stain 10
Wood finishes | Premium beech

White washed 03

Antique white 29

Antique oil 15

Yellow stain 13

Red stain 14

Green stain 12

Grey stain 11

White 16

Light green 21

Dark green 22

Burgundy 23

Light blue 19

Dark blue 20

Light grey 17

Dark grey 18

Black 24
Wood finishes | Standard oak

Bleached oak 26

Natural oak 25

Milky oak 27

Wenge oak 160

Walnut oak 166
Wood finishes | Premium oak

Antique oil oaky 37

White oak 35

Black oak 36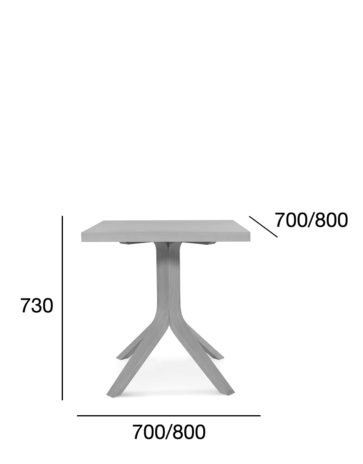 | Position | Value |
| --- | --- |
| Wood (type) | beech/oak |
| Total height (mm) | 730 |
| Total depth (mm) | 700 or 800 |
| Total width (mm) | 700 or 800 |
| Net weight (kg) | 17,7-26,3 |
| Dimensions of the carton box | 820x820x770 |
| Volume of the carton box (m³) | 0,520 |