Skip to content

Natural beech 01

Honey 02

Rustical 06

Milky walnut 07

Walnut 04

Cognac 05

Dark walnut 08
Wenge 09

Black stain 10

White washed 03

Antique white 29

Antique oil 15

Yellow stain 13

Red stain 14

Green stain 12

Grey stain 11
White 16

Light green 21

Dark green 22

Burgundy 23

Light blue 19

Dark blue 20

Light grey 17

Dark grey 18

Black 24

Natural beech 01

Honey 02

Rustical 06

Milky walnut 07

Walnut 04

Cognac 05

Dark walnut 08

Wenge 09

Black stain 10
White washed 03

Antique white 29

Antique oil 15
Yellow stain 13

Red stain 14

Green stain 12

Grey stain 11

White 16

Light green 21

Dark green 22

Burgundy 23

Light blue 19

Dark blue 20

Light grey 17

Dark grey 18

Black 24
Design: BUCK.STUDIO
Nopp is a series of universal chairs with a light, simple, elegant design and small size. The collection gives the possibility of personalizing the colours – the frame, backrest and seat can have different colors. This allows you to easily dedicate the collection to interiors with a variety of functional and aesthetic character. The Nopp collection is distinguished by a characteristic detail in the form of a small ball on the hind leg. The ball is a symbol of the whole series, at the same time serving as a hanger for a purse, jacket or element to hang a personalized name plate. The Nopp collection consists of: a chair, a chair with armrests, an armchair and a hoker in two heights.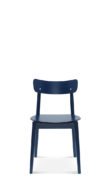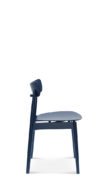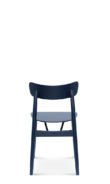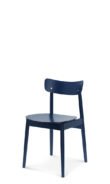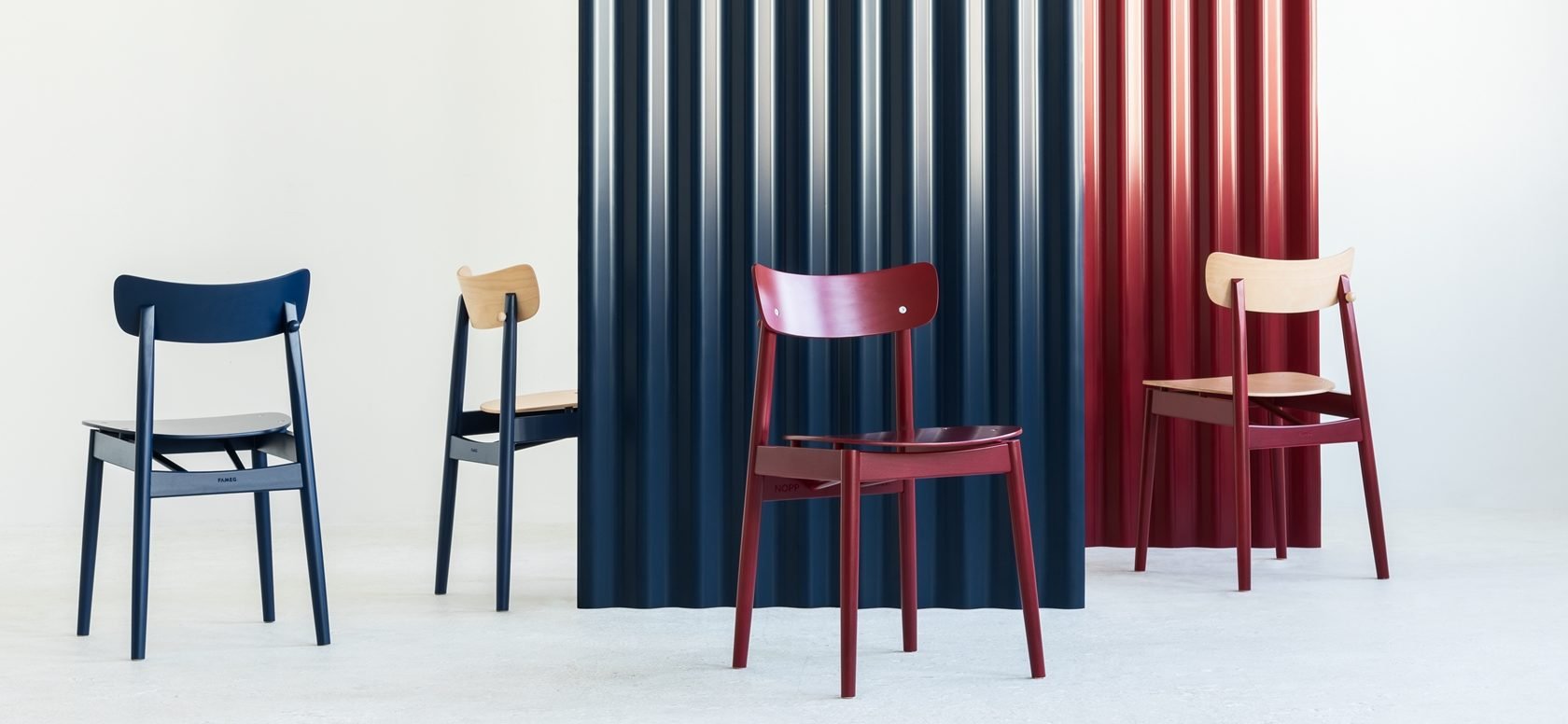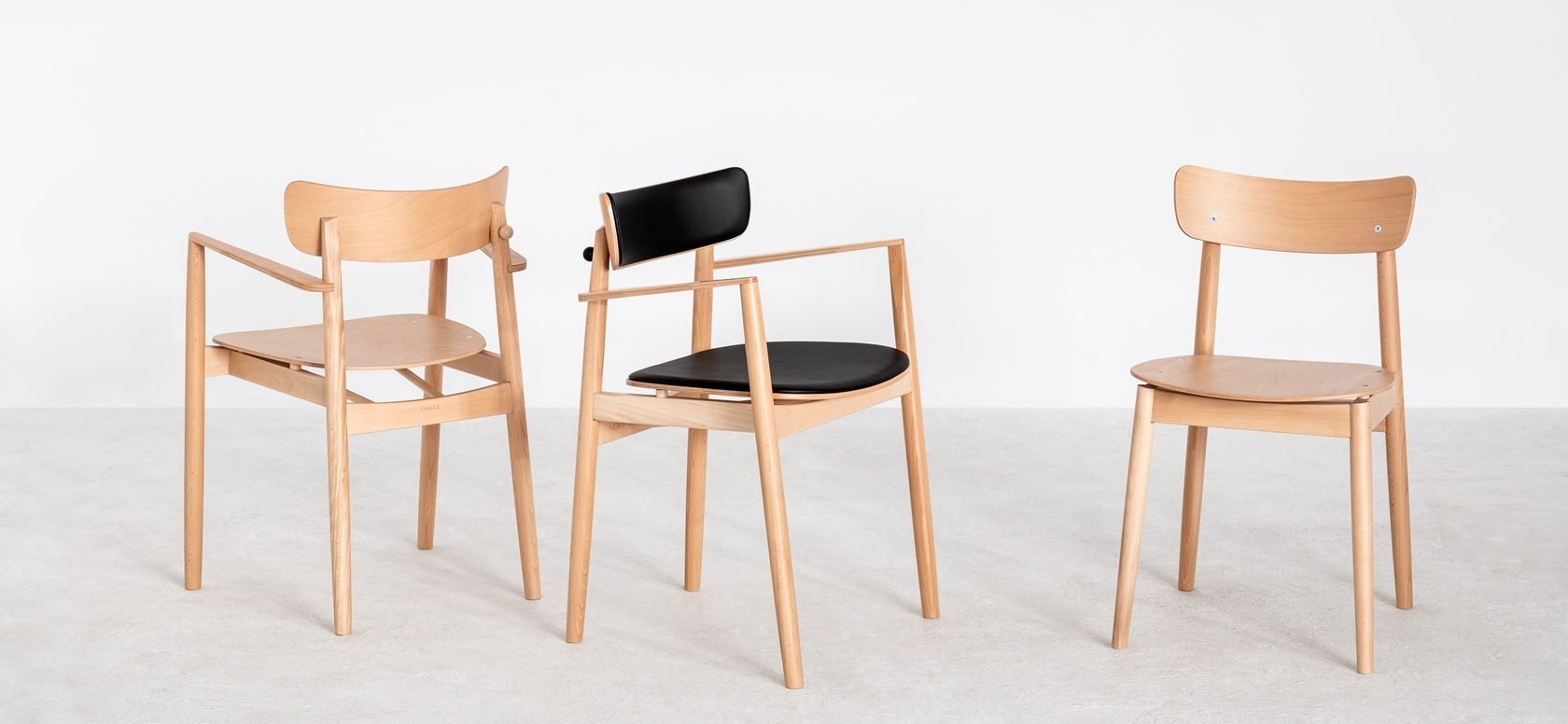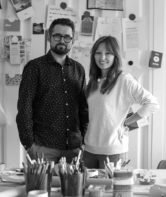 Dominika Buck i Paweł Buck
A multi-disciplinary design studio founded by architects Dominika Buck and Paweł Buck, recognised with numerous awards, offering interior, practical and visual identification design. They specialise in developing concepts and strategies for public spaces intended for catering, trade and services. The studio prepares projects in Poland and abroad. Proud designers of e.g. the Nanan patisserie, the Dinette bistro, and the Campo restaurant – which received a prize for the best restaurant-interior design in the world in London in the year 2018.
More about the designer
Wood finishes | Standard beech

Natural beech 01

Honey 02

Rustical 06

Milky walnut 07

Walnut 04

Cognac 05

Dark walnut 08

Wenge 09

Black stain 10
Wood finishes | Premium beech

White washed 03

Antique white 29

Antique oil 15

Yellow stain 13

Red stain 14

Green stain 12

Grey stain 11

White 16

Light green 21

Dark green 22

Burgundy 23

Light blue 19

Dark blue 20

Light grey 17

Dark grey 18

Black 24
| Position | Value |
| --- | --- |
| Wood (type) | beech |
| Total height (mm) | 795 |
| Total depth (mm) | 500 |
| Total width (mm) | 440 |
| Seat height (mm) | 460 |
| Net weight (kg) | 4 |
| Fabric consumption (running meters/pcs) for the width of fabric 1,4 m | 0,48/2 |
| Leather consumption (m² / pcs) | 0,86/2 |
| Quantity per carton box | 2 |
| Dimensions of the carton box | 690x470x1030 |
| Volume of the carton box (m³) | 0,334 |
| Loading capacity of the furniture (40 'container) | 288 |