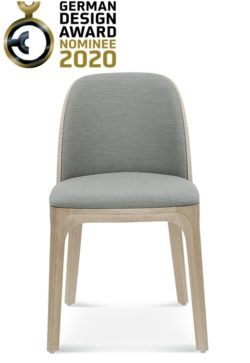 chair
Arch
The ARCH chair and armchair are characterized by timeless elegance. In their form, they refer to the classics, yet thanks to simplified details they gain a modern character. Strong undercuts of the base inspired by arcades suggest classic architecture. The base of each seat is digitally milled, which allows to obtain non-obvious, subtle shapes that can not be achieved by traditional woodworking methods. The backrest exposes a large area of ​​natural wood, and the use of plywood with variable thickness allows for a subtle expression of the furniture. The collection is excellent for prestigious hotels, elegant restaurants and at home.
look
About us
135 years of tradition
We boast an over century-long tradition. We have made chairs since 1881, based on the Thonet style furniture making tradition. We are heirs to the highest grade craftsmanship, which is appreciated by successive generations of customers, invariably confident in our brand.