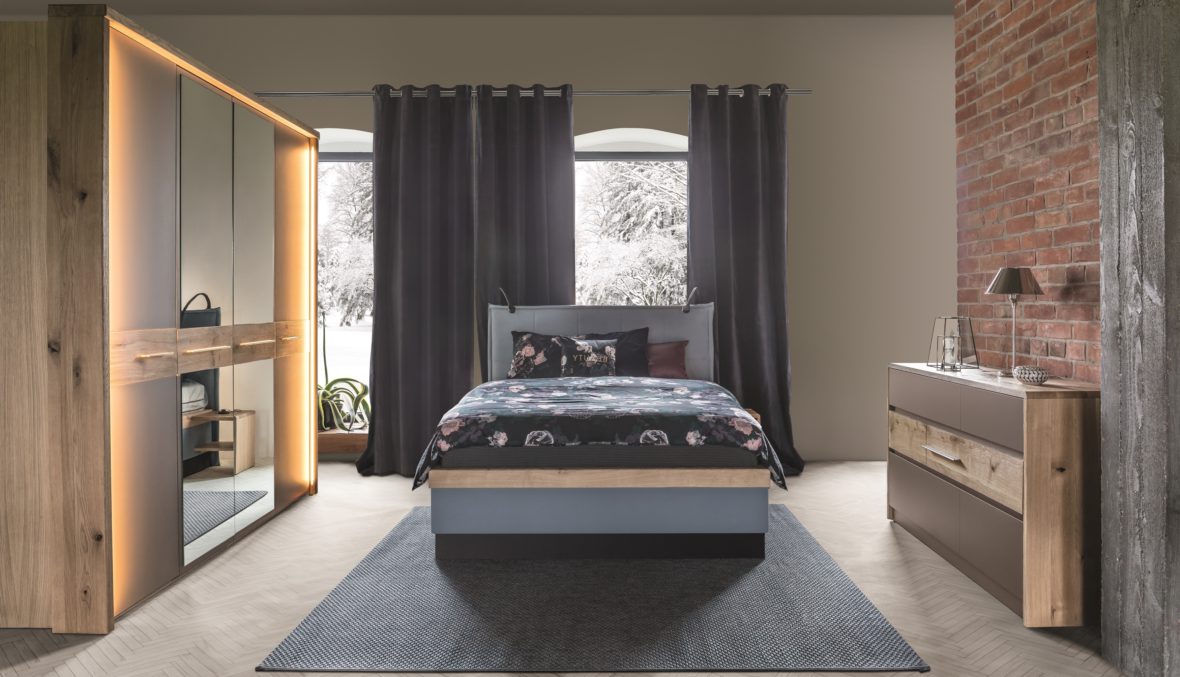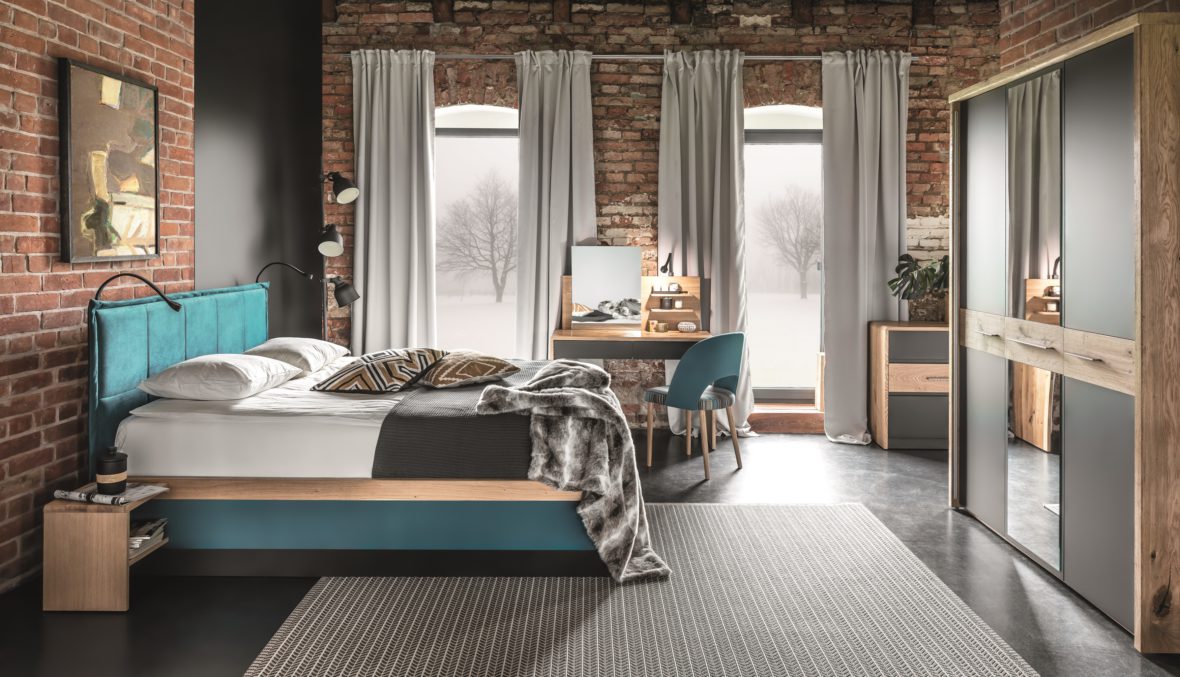 Tivoli is a modern and elegant collection of bedroom furniture with solid oak wood elements.
The segments included in this collection are distinguished by untypical fi nish of oak wood surfaces which are fi rst brushed and then oiled. This laborious and toilsome treatment preserves furniture to stand the test of time and, at the same time, makes it pleasant to the touch. Modern styling solutions go hand in hand with modern technology which enhances user comfort. Sequential lighting of wardrobe interiors, eye-catching, backlit upholstered headrest with the option of colour change and soft close in all elements included in the collection are just some of them. Another important feature of the Tivoli collection is a well-thoughtout and practical division of the internal surface of the pieces of furniture, making them capacious and functional but also elegant. Collection design: STROOG Andrzej Lęckoś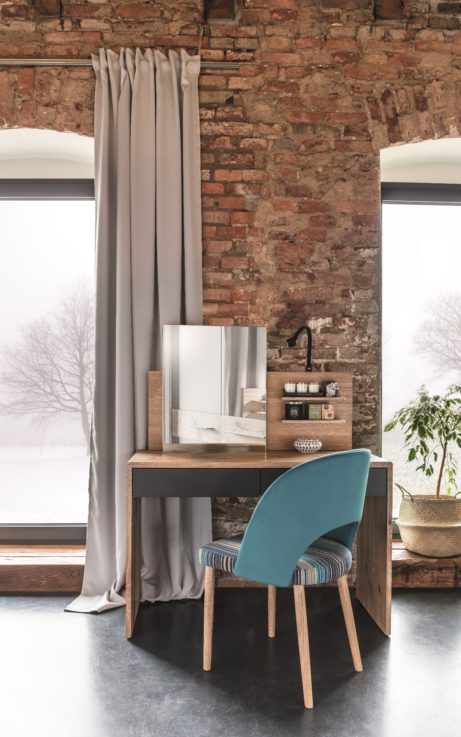 Dressing table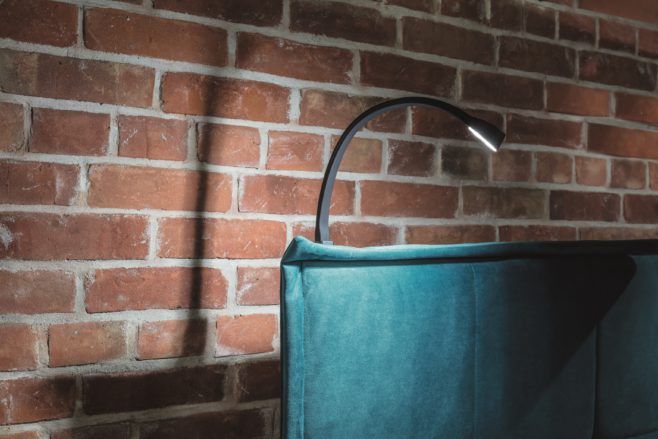 Headrest of the bed with lighting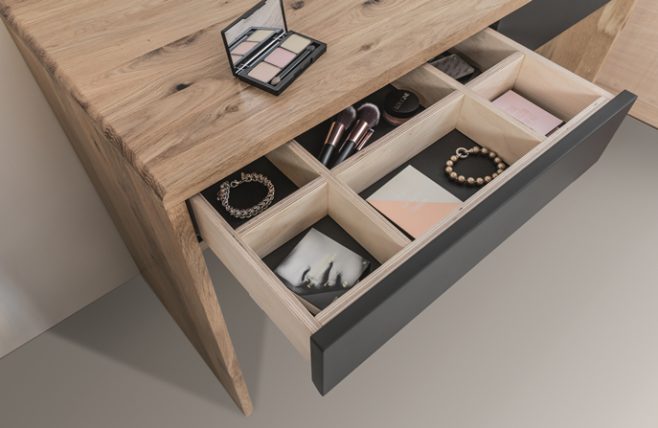 Dressing table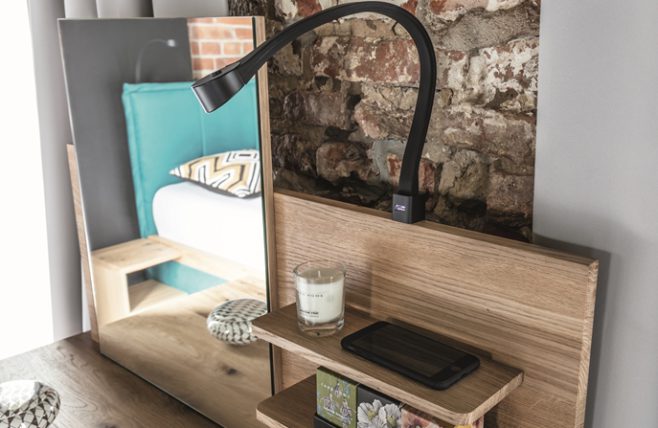 Dressing table
The dressing table from Tivoli collection has two external shelves and two convenient drawers with numerous compartments. Frame of the compartments is made of plywood, and bottom of drawers is lined with a tasteful imitation leather. The dressing table is available in two versions: with or without a mirror. The dressing table is furnished with an additional element which is a flexible lamp allowing to direct the beam of light exactly where it is most desired.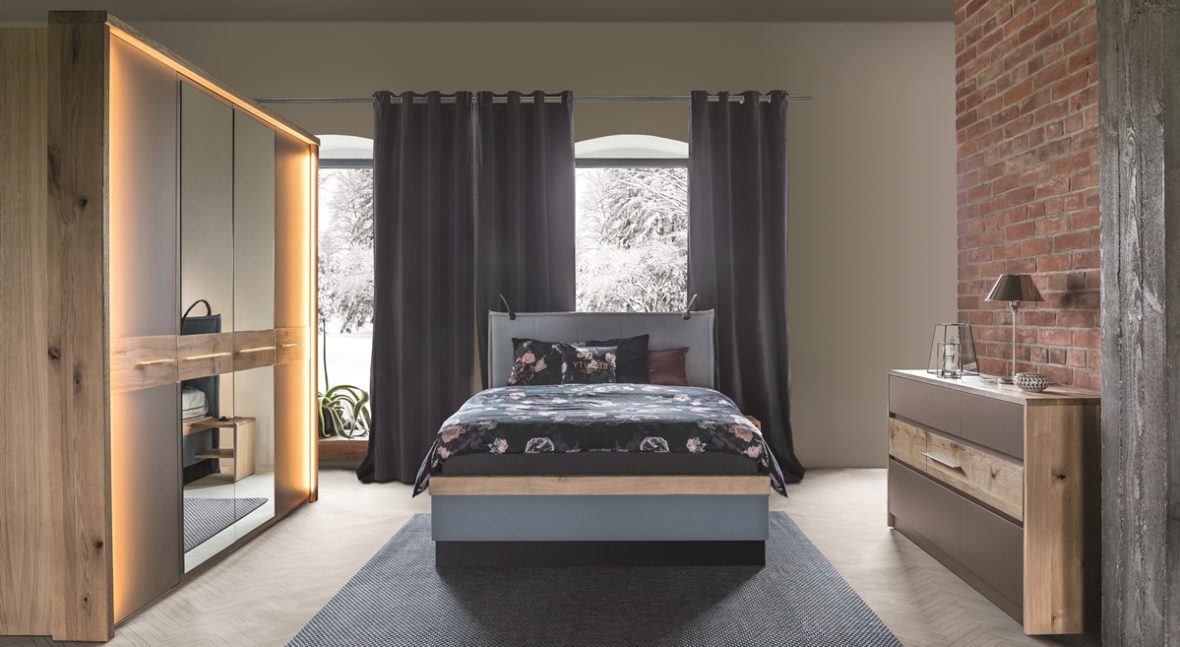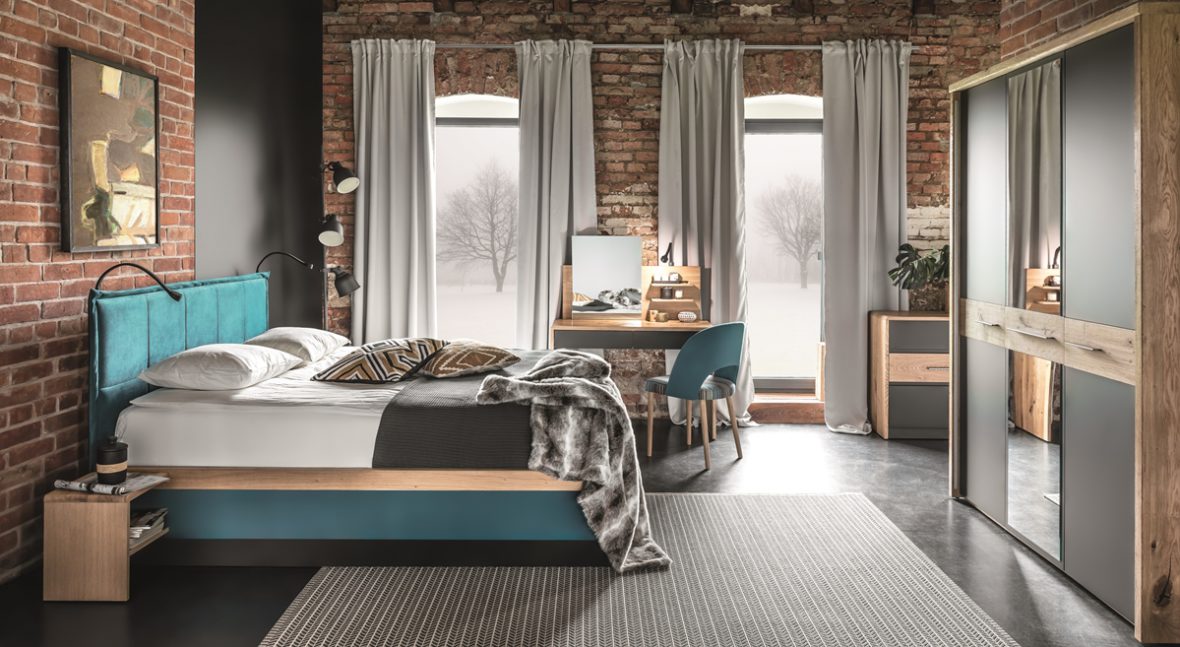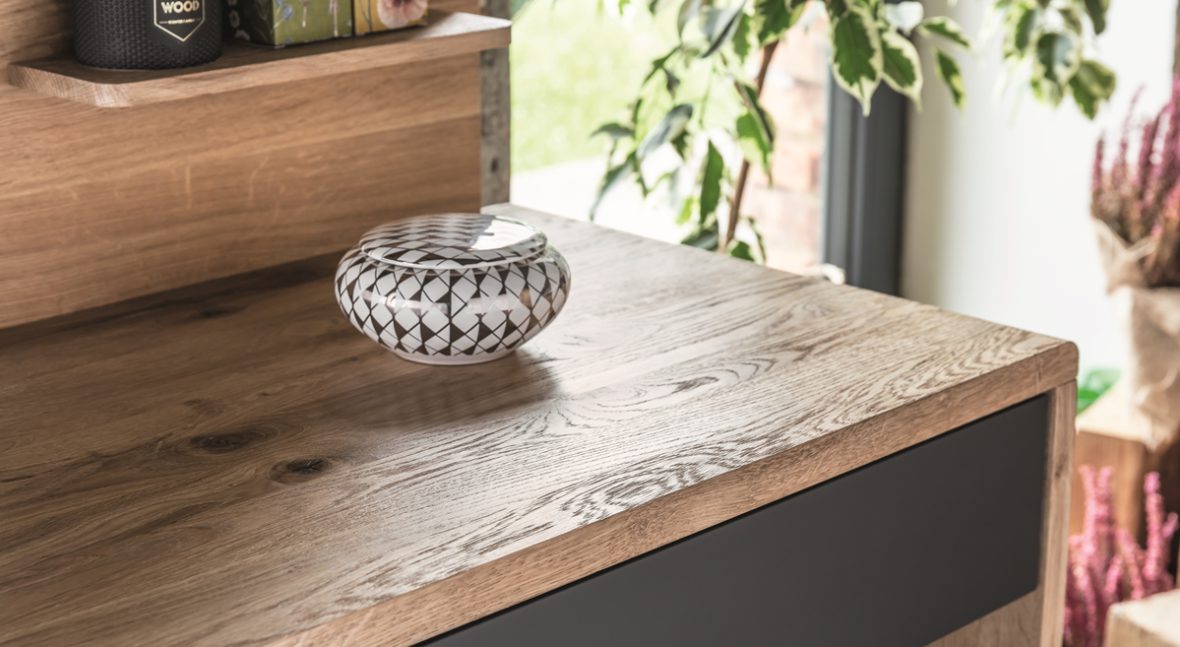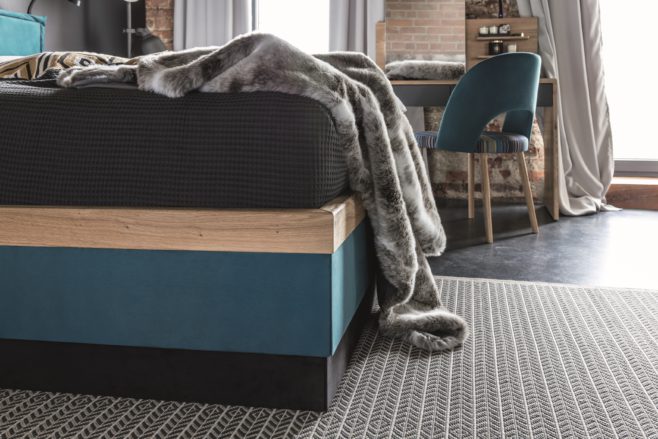 Bed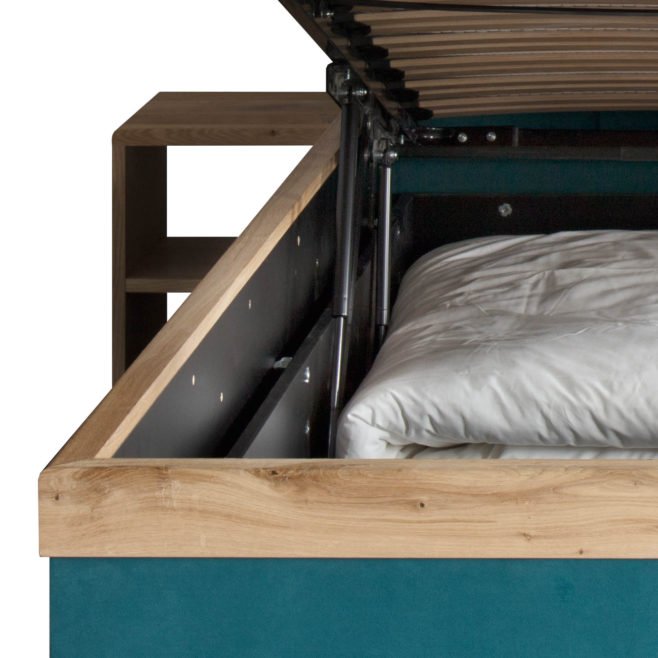 Bed opening mechanism.
The Tivoli collection offers beds in three widths: 140, 160 and 180 cm. Both the bedside tables and the upholstered backrest create with the bed an integrated unity. Flexible upper lamps and backrest lighting with colour change function are important complementary elements. All beds have bedding containers and lift up bed frame with sprung slats under the mattress. Use of fabrics on the backrest and frame allows for unrestricted individualisation.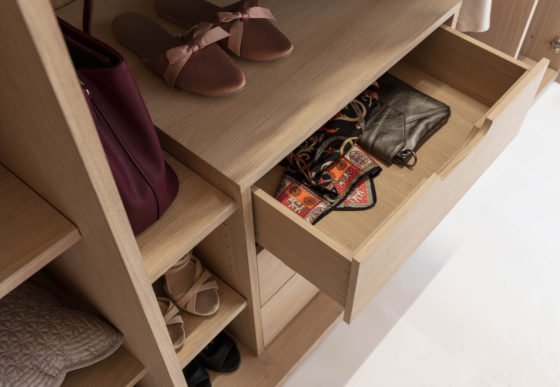 Noble wood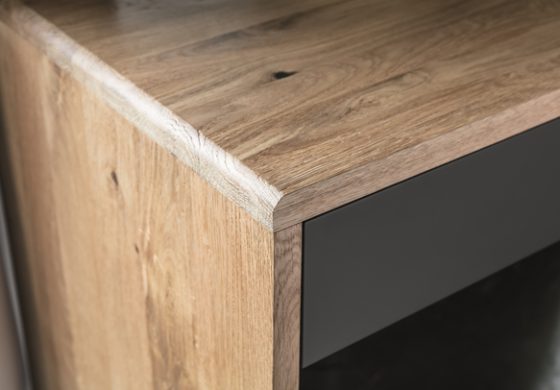 All elements create the Tivoli collection, be it a wardrobe drawer, handle in the chest of drawers or a shelf in the dressing table. Therefore, we commit a lot of time and attention to perfectly refi ne every single detail.
| Files to download | Format | Size | |
| --- | --- | --- | --- |
| Katalog_Tivoli | .pdf | | Download |